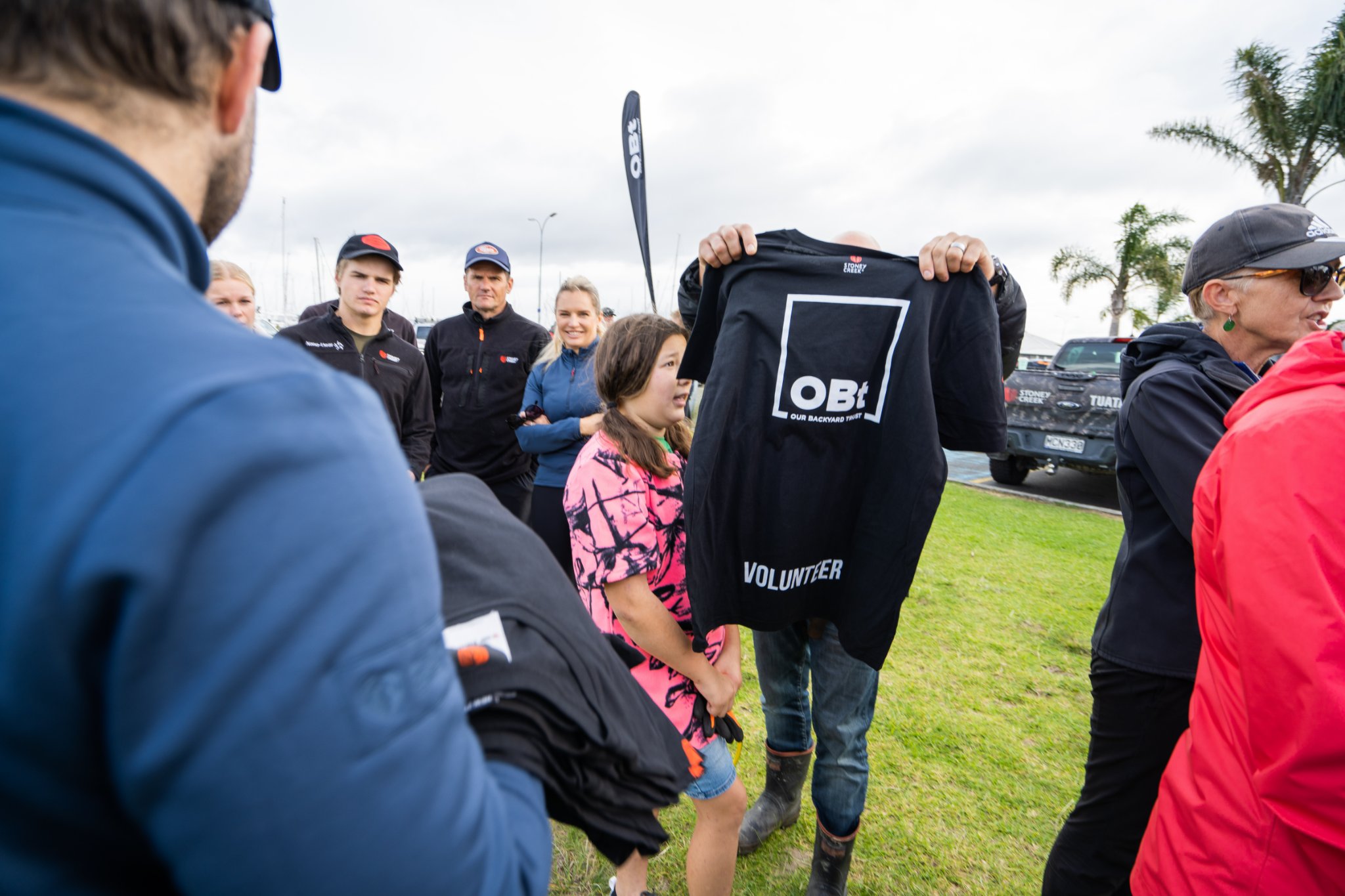 PROTECT OUR BACKYARD FOR FUTURE GENERATIONS
This year's Tauranga Harbour & Ocean Clean Up Project will be on the 13th of May 2023. Last year, Our Backyard Trust, Stoney Creek, Tauranga Sport Fishing Club and an army of volunteers and other local businesses, all combined forces to be involved in our first-ever Tauranga Harbour & Ocean Clean Up Project. With the goal of cleaning up our own backyard and removing loads of harmful rubbish from our marina, ocean and harbour ecosystem, the purpose of the project was to protect our waterways and marine life and to further encourage other people and businesses to support the initiative and the on-going protection of our valuable natural resources.
For the first-ever Tauranga Clean Up project we are proud to say that we removed over 5 TONNES OF RUBBISH from the area, including abandoned vehicles that were leaching into the Harbour Waterways.
With the support of so many local businesses and our proud local communities, we will continue to make the project an annual event and hope to continue to do our bit to protect our own backyard and provide a healthy and thriving marine environment for all those things we are passionate about, for future generations to come.
The project will be funded by donations from key sponsors, local businesses and families, as well as receiving generous funding generated from the Calcutta Jackpot being run at the 2023 Stoney Creek One Base Fishing Tournament in March.
Looking to once again be based down at Sulphur Point near the Tauranga Sport Fishing Club, the event is scheduled for the day of the 13th of May and we are looking to build teams of volunteers and supporters for the project who will be part of dedicated Clean Up Squads that will work across the beaches, Harbour, Boat Ramps and Carparks across the general Tauranga Harbour area.
We hope that the 2023 Tauranga Harbour & Ocean Clean Up Project is bigger and better than 2022 and we look forward to seeing you all there.
To be involved and register your interest, please complete the form below and sign up to our Facebook group HERE.
Brent & Juanita McConnell
Founders, Our Backyard Trust
FOR MORE INFORMATION AND TO SIGN UP FOR THE 2023 TAURANGA HARBOUR & OCEAN CLEAN UP PROJECT PLEASE FILL IN THE FORM BELOW
13th May 2023